What is Wedding Insurance?
Wedding insurance is there in case your special day doesn't quite go to plan. Let's face it, sometimes even the best planned events can go wrong due to unforeseen circumstances such as illness, venue issues or supplier failure.
Wedding insurance is here to ensure you're financially protected should something go wrong that is out of your control.
Covermywedding offer wedding protection that saves on cost but not on cover, meaning you can focus on what matters knowing your venue(s), suppliers, rings, flowers, attire and more are covered.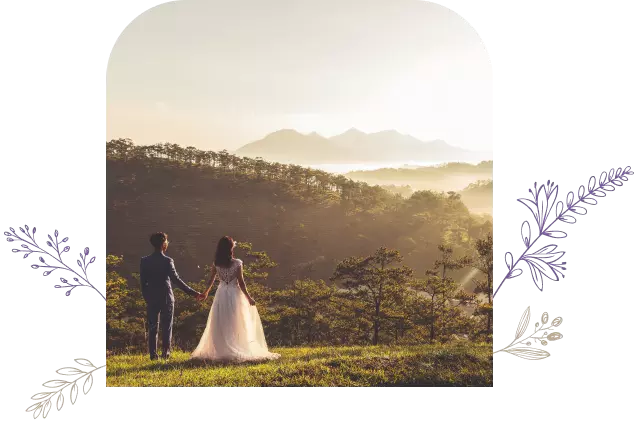 How does Wedding
Insurance work?
You can purchase a CoverMyWedding Wedding Insurance policy up to two years before your big day. Getting a quote is easy, simply select the level of cover that matches the total cost of your special day, add any extras, and we will provide you with your quote. Easy as that!
Once your policy starts, you will be covered for ceremony and venue damage, you, your partner, or your relative falling ill, or wedding cancellation/rearrangement.
Our wedding insurance also protects you if a service provider such as a wedding car operator, photographer, or wedding band becomes unable to provide their service.
We even cover you for theft or damage to ceremony attire, flowers, rings, gifts, and the all-important wedding cake!
What does our Wedding Insurance cover?
Wedding Cancellation or Rearrangement

Ceremonial Attire

Wedding Rings

Wedding Gifts

Wedding Cake & Flowers

Wedding Cars & Transport
Photography & Video

Failure of Suppliers

Personal Liability

Overseas Weddings (optional)

Marquee Cover (optional)

Public Liability (optional)